Data visualisation UI for The Hope List, a Parkinson's Disease research website.
The main feature of the site was to have a clear and visually appealing way of displaying the data.
Wireframes were created to work out the best way of displaying and comparing the data before high fidelity prototypes were produced.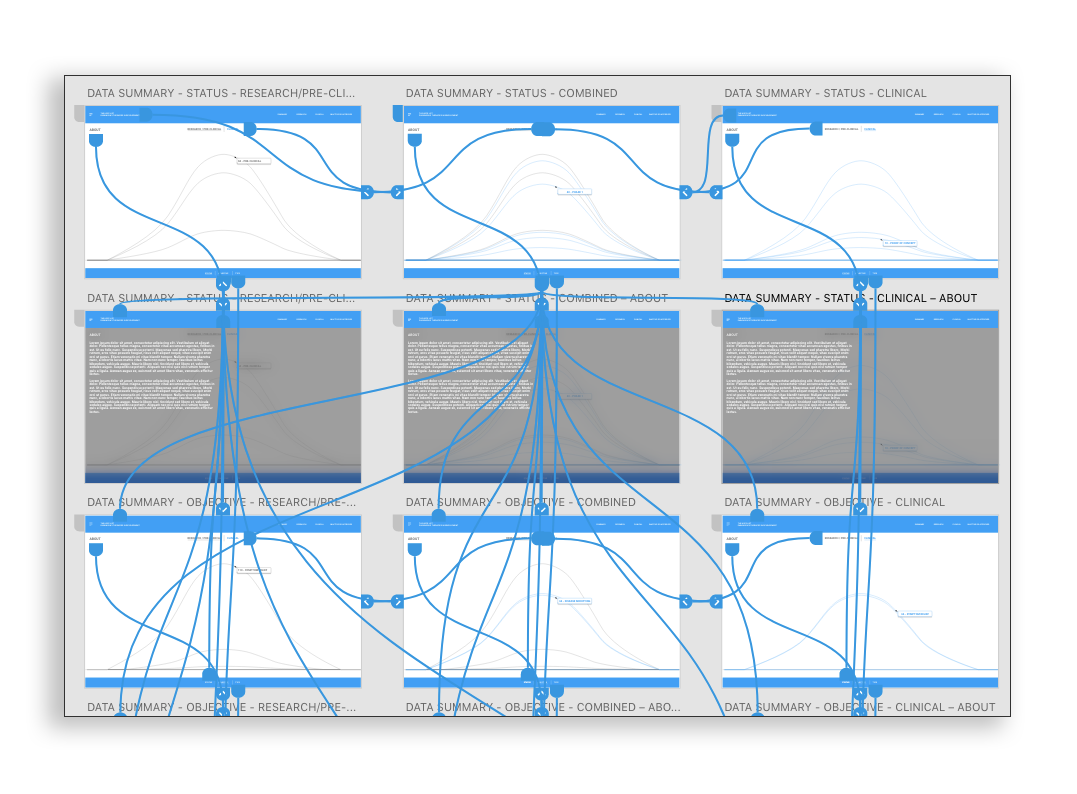 Wireframes were combined into working prototypes for user testing to establish user journeys and flows.
It was equally important to have a mobile UI which was user friendly and easy to understand. The main feature were able to be retained from the desktop version with a few icons moved to more user friendly locations.