UX Case study: littleseed oil
Project: Full redesign of existing website
Role: Sole UX and UI designer on project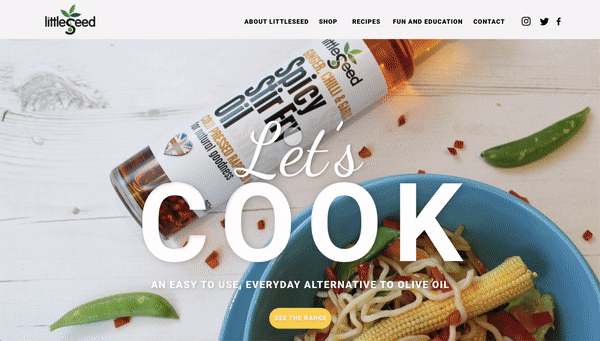 littleseed oil asked me redesign their website. They wanted a site which would engage and inspire customers, showing them how best to use the oil with recipes as well as information about the product and how it is produced.
The brief form the client was as follows -
"When landing on the website we need to know several things; Where to buy it? What it is and how it's made? What to do with it?"
Brand Message - "An easy to use, everyday alternative to olive oil"
In order to understand what the user needed from the website, I conducted a survey amongst the company's existing customer base.
The purpose of the survey was to establish things such as the customer demographic, whether they used web or mobile to access the site, what features they would like to see on the site and how much importance they placed on visual appeal.
In addition to the results of the customer survey, competitor research was carried out. The websites of other cooking oil companies were researched and analysed in order to learn what they did well and avoid what they were doing badly.
The content of the existing littleseed website was audited and categorised.
This was then cross referenced with the results of the customer survey to decide which features would be kept, dropped or added.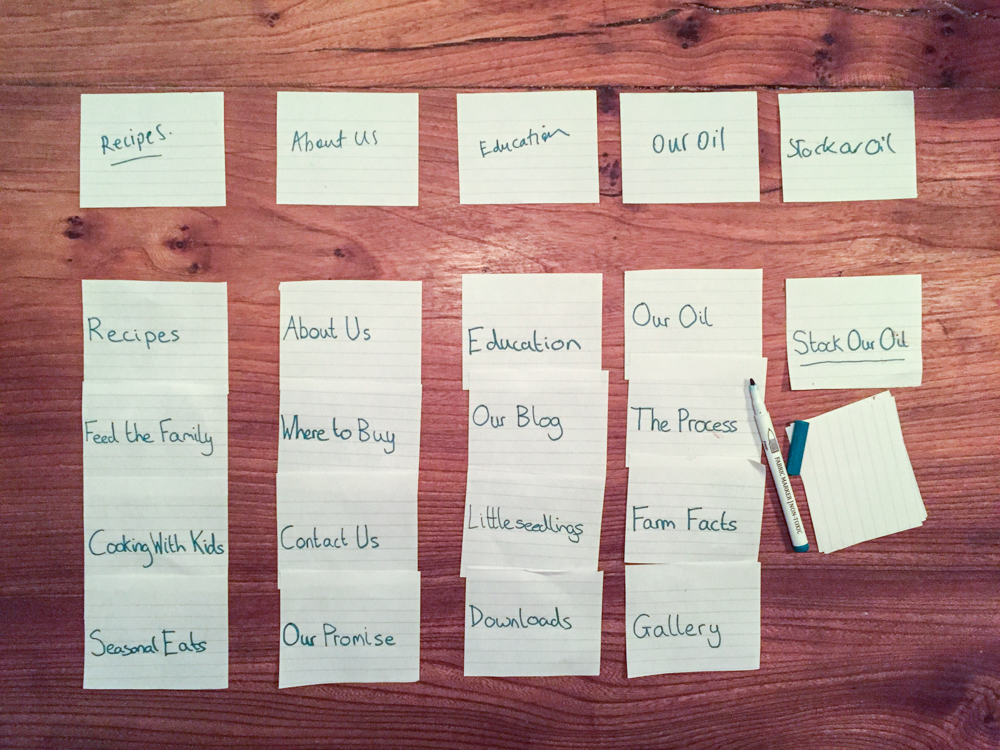 Once the content of the existing site had been audited and it was decided what features would be on the new site, a card-sort was conducted.
The features of the website were written onto individual cards. Various people were asked to group these features into groups under different titles. This allowed me to ensure that the website was organised in a logical, user-friendly way that people would be able to navigate intuitively.
The results of the content audit and card-sort were used to create a sitemap.
This provided the information architecture and helped to better understand the user journey through the website.
Paper sketches were made to understand and decide how the site should look. The results of the user research suggested that most customers were using mobile devices to access the site. Therefore it was hugely important that the site was responsive and worked seamlessly across all devices.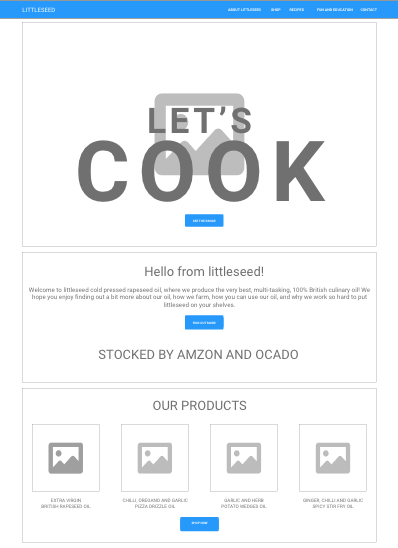 After the sketches, low-fidelity prototypes were made. Usability testing was carried out with 5 different users to ensure that the site would perform well in the real world.
This testing was conducted in person with the observations recorded. The findings were used to make some tweaks to the usability of the site.
Following the usability testing, high-fidelity prototypes of the site were produced including correct images, copy and recipes.
Further usability testing would then be conducted before hand-off to developers.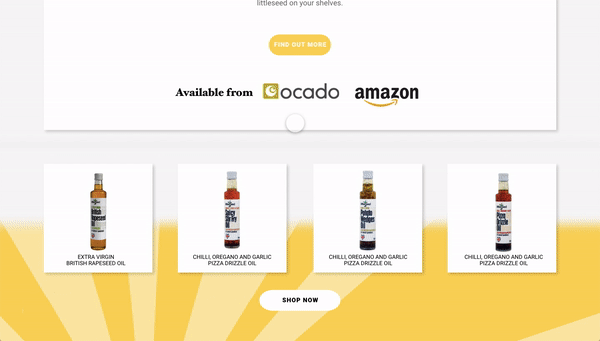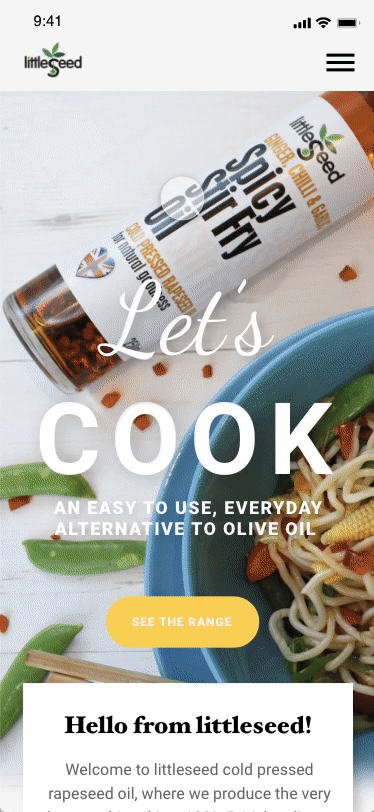 Website product and company information pages.